Just Energy Group Inc. Announces Repurchase of US$21,800,000 of its 2019 Convertible Bonds
March 25, 2019 at 8:00 AM EDT
TORONTO, March 25, 2019 (GLOBE NEWSWIRE) -- Just Energy Group Inc. (TSX:JE; NYSE:JE) ("Just Energy" or the "Company"), a leading consumer company focused on essential needs including electricity and natural gas commodities, health and well-being products, and utility conservation, announced today that it has repurchased US$21,800,000 in aggregate principal amount of its 6.50 percent convertible bonds due July 2019 (the "Bonds") through open market repurchases (the "OMR").

The OMR was funded through the financing announced by the Company on September 12, 2018.  All Bonds repurchased pursuant to the OMR have been submitted for cancellation. Holders located in or resident in Canada were required to provide a signed confirmation and consent in the form approved by the Ontario Securities Commission in order for the Company to repurchase their Bonds.
The Company previously repurchased an aggregate principal amount of US$45,600,000 of the Bonds, as announced on September 19, 2018, and $60,200,000 as announced on February 21, 2019.  As of March 22, 2019, Bonds having an aggregate principal amount of US$22,400,000 remain outstanding.
Any enquiries relating to the Company regarding this announcement should be directed to:
Jim Brown
Chief Financial Officer
Just Energy
713-544-8191
jbrown@justenergy.com
Michael Cummings
Investor Relations
Alpha IR
617-982-0475
michael.cummings@alpha-ir.com
THE COMPANY'S AGENTS AND ADVISORS ARE ACTING ON BEHALF OF THE COMPANY AND NO ONE ELSE IN CONNECTION WITH THE OMR AND WILL NOT BE RESPONSIBLE TO ANY OTHER PERSON FOR PROVIDING THE PROTECTIONS AFFORDED TO CLIENTS OF THE COMPANY'S AGENTS OR ADVISORS, OR FOR PROVIDING ADVICE IN RELATION TO THE OMR. THE COMPANY'S AGENTS AND ADVISORS DO NOT OWE ANY DUTY TO ANY HOLDER OF THE BONDS. NONE OF THE COMPANY'S AGENTS OR ADVISORS OR ANY OF THEIR DIRECTORS, OFFICERS, EMPLOYEES, ADVISORS OR AGENTS ACCEPTS ANY RESPONSIBILITY OR LIABILITY WHATSOEVER FOR OR MAKES ANY REPRESENTATION OR WARRANTY, EXPRESS OR IMPLIED, AS TO THE TRUTH, ACCURACY OR COMPLETENESS OF THE INFORMATION IN THIS ANNOUNCEMENT (OR WHETHER ANY INFORMATION HAS BEEN OMITTED FROM THIS ANNOUNCEMENT) OR ANY OTHER INFORMATION RELATING TO THE COMPANY, ITS SUBSIDIARIES OR ASSOCIATED COMPANIES, OR FOR ANY LOSS HOWSOEVER ARISING FROM ANY USE OF THIS ANNOUNCEMENT OR ITS CONTENTS OR OTHERWISE ARISING IN CONNECTION THEREWITH.
THIS ANNOUNCEMENT DOES NOT CONSTITUTE AN OFFER TO PURCHASE BONDS IN ANY JURISDICTION IN WHICH, OR TO ANY PERSON FROM WHOM, IT IS UNLAWFUL TO MAKE SUCH OFFER UNDER APPLICABLE SECURITIES LAWS.
THE DISTRIBUTION OF THIS ANNOUNCEMENT IN CERTAIN JURISDICTIONS MAY BE RESTRICTED BY LAW. PERSONS INTO WHOSE POSSESSION THIS ANNOUNCEMENT COMES ARE REQUIRED BY EACH OF JUST ENERGY AND THE COMPANY'S AGENTS AND ADVISORS TO INFORM THEMSELVES ABOUT, AND TO OBSERVE, ANY SUCH RESTRICTIONS.
About Just Energy Group Inc.
Just Energy is a leading consumer company focused on essential needs, including electricity and natural gas commodities; health and well-being, such as water quality and filtration devices; and utility conservation, bringing energy efficient solutions and renewable energy options to consumers. Currently operating in the United States, Canada, the United Kingdom, Germany, Ireland and Japan, Just Energy serves residential and commercial customers. Just Energy is the parent company of Amigo Energy, EdgePower Inc., Filter Group Inc., Green Star Energy, Hudson Energy, Interactive Energy Group, Just Energy Advanced Solutions, Tara Energy, and terrapass. Visit https://investors.justenergy.com/ to learn more. Also, find us on Facebook and follow us on Twitter.
FORWARD-LOOKING STATEMENTS
Just Energy's press releases may contain forward-looking statements and forward-looking information (collectively, "forward-looking statements") including statements and information pertaining to: the completion of the OMR and subsequent repurchases of Bonds and the timing thereof. These statements are based on current expectations that involve a number of risks and uncertainties which could cause actual results to differ from those anticipated. These risks include but are not limited to: levels of customer natural gas and electricity consumption; rates of customer additions and renewals; rates of customer attrition; fluctuations in natural gas and electricity prices and interest and exchange rates; changes in regulatory regimes and decisions by regulatory authorities, including actions taken by governmental authorities; energy marketing regulation; increases in taxes and changes in government regulations and incentive programs; competition; dependence on certain suppliers; the ability of management to execute Just Energy's business plan; extreme weather conditions; risks inherent in marketing operations, including credit risk; potential delays or changes in plans with respect to capital expenditures and the availability of capital on acceptable terms; inability to obtain required consents, permits or approvals; incorrect assessments of the value of acquisitions; competition for, among other things, customers, supply, capital and skilled personnel; the results of litigation; volatility in the stock markets and in market valuations; and general economic and business conditions in North America and globally. These risks are not necessarily all of the risks that could cause actual results to differ materially from those expressed in any of our forward-looking statements. Other unknown or unpredictable factors could also have a material adverse effect on future results. We undertake no obligation to update publicly any forward-looking statement whether as a result of new information or future events.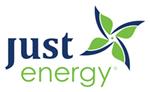 Source: Just Energy Group Inc.