Just Energy Announces Strategic Leadership Update
April 24, 2019 at 5:00 PM EDT
North American Leadership Additions to Accelerate Strategic Plan
TORONTO, April 24, 2019 (GLOBE NEWSWIRE) -- Just Energy Group Inc. (TSX:JE; NYSE:JE) ("Just Energy" or the "Company"), a leading consumer company focused on essential needs including electricity and natural gas commodities, health and well-being products, and utility conservation, today announced the hiring of Mike Beck as President - Mass Markets North America and Jeff Shoaf as President - Hudson Energy North America. Both Beck and Shoaf will report to Brent Moore, who was recently appointed as Just Energy's President of North America. The addition of these executives is in line with the Company's strategic transformation to further streamline the organization and consolidate the Company's North American commodity business.

"Acquiring the industry's best and brightest talent has always been a top priority for Just Energy," said Patrick McCullough, Just Energy's President and Chief Executive Officer. "Mike and Jeff supply a mix of experience and skill that is ideally suited to accelerating our plans for delivering greater value to our customers and our shareholders."
About Just Energy Group Inc.
Just Energy is a leading consumer company focused on essential needs, including electricity and natural gas commodities; health and well-being, such as water quality and filtration devices; and utility conservation, bringing energy efficient solutions and renewable energy options to consumers. Currently operating in the United States, Canada and the United Kingdom, Just Energy serves residential and commercial customers. Just Energy is the parent company of Amigo Energy, EdgePower Inc., Filter Group Inc., Green Star Energy, Hudson Energy, Interactive Energy Group, Just Energy Advanced Solutions, Tara Energy, and Terrapass. Visit https://investors.justenergy.com/ to learn more. Also, find us on Facebook and follow us on Twitter.
FORWARD-LOOKING STATEMENTS
Just Energy's press releases may contain forward-looking statements and forward-looking information (collectively, "forward-looking statements").  These statements are based on current expectations that involve a number of risks and uncertainties which could cause actual results to differ from those anticipated. These risks include but are not limited to: levels of customer natural gas and electricity consumption; rates of customer additions and renewals; rates of customer attrition; fluctuations in natural gas and electricity prices and interest and exchange rates; changes in regulatory regimes and decisions by regulatory authorities, including actions taken by governmental authorities; energy marketing regulation; increases in taxes and changes in government regulations and incentive programs; competition; dependence on certain suppliers; the ability of management to execute Just Energy's business plan; extreme weather conditions; risks inherent in marketing operations, including credit risk; potential delays or changes in plans with respect to capital expenditures and the availability of capital on acceptable terms; inability to obtain required consents, permits or approvals; incorrect assessments of the value of acquisitions; competition for, among other things, customers, supply, capital and skilled personnel; the results of litigation; volatility in the stock markets and in market valuations; and general economic and business conditions in North America and globally. These risks are not necessarily all of the risks that could cause actual results to differ materially from those expressed in any of our forward-looking statements. Other unknown or unpredictable factors could also have a material adverse effect on future results. We undertake no obligation to update publicly any forward-looking statement whether as a result of new information or future events.
Neither the Toronto Stock Exchange nor the New York Stock Exchange has approved nor disapproved of the information contained herein.
FOR FURTHER INFORMATION PLEASE CONTACT:       
Jim Brown
Chief Financial Officer
Phone: (713) 544-8191
jbrown@justenergy.com
or
Michael Cummings
Investor Relations
Phone: (617) 982-0475
michael.cummings@alpha-ir.com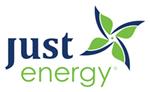 Source: Just Energy Group Inc.